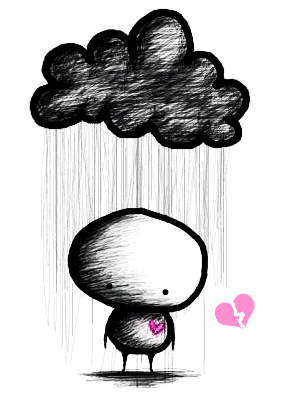 LETIH
hanya itu dapat ku ucap. haha.. this part of me went out often these days.. days wen were left 4goten n alone.. mayB its the cruel reality, mayB its just me. icant say. what ever it is it impacted my life real big. i cant feeel the same way before. i want to be the
WANI im used 2 b. d hepi, prob free, things could b fixed, confident WANI.
. dat WANI i like. now im sloppy, depressed, and all the bad things that can b said. y?? im asking myself the same question. some ppl are just 2 thick... i dunt thik dat a snapshooter PG-17 can pass trough. nor the m16..... hmm.. hw could i say this, they cant realize their own action. then start blamming other ppl. GOD, i rely need a getaway(which i cant get now since i missed it-by sumone) i want 2 talk, i dun hv d chance. my heart ache. it sting.. im hurt my eyes hurt, my vision stared 2 blurr... my tears flooding my lids... i blinked, hope ill go away.. but it didnt. rarely i want 2 do this but some how 4 d time it occurs like its a routine in my life. to as bad as dat.. what did anyone done to me? part fm forgetting?
i dont know..
pretending im not there when iam. passed by saying nothing, seeing nothing,smiling 4 nothing.accused bad. work bad. scolded bad.
im trying reely hard 2 get a
grasp of my self now
.. im afraid i cant. i must do this. i noe. but i dont noe how...
im almost lost. caught by insecure and dark loneliness. sum said its just a thing 4 2nd yer. ill pass.. but it been long oredi.. when will it pass?
my eyes sting now.. it hadnt stop 4 a while. my rum8s r getting edgy... wut can i do? crying every nite 4 d past 2-3 week ago had beed a part of me.. my eyes, im soory 4 makin u work ova time..
my heart is broken.. need 2 be mend
need 2 be heal
fren in need is fren indeed
but...
what gives, who cares..
there2 eye... quit it mow..
head says stop, heart says pour
!
like rain in d storm
like the broken pipe at sideways
like shower without the handle
it cant b stop.
im emo
i noe...
dats y there r 2 sides of WANI. this side should be repressive. not shown.. but now im displaying it like a model on runway. dats how bad iam.
idun think(or mayB cuz i cant)i last this long
they say time heals
n im waiting...
my heart
, i noe u suffer d most. i noe wat ur feelin. i noe ur sufferings n torment. i understand ur need. but its impossible 2 gain. sumtime momments just never come back no matter how hard u wish 4 it.. my aching heart desire euthanasia, let it die in peace.. mayB a heartless person will make me a better one since heart matter is hard 2 tell, hard 2 say hard 2 guess..
end this long parody of sadness...